Trademark Class 44 denotes registration of trademark in the services provided by Medical and beauty experts. The various services included are medical care, hygienic and beauty care given by persons or establishments to human beings as well as animals.
For Trademark registration or Trademark protection in UAE, visit bact.ae
Types of goods come under Trademark Class 44
Medical Analysis Services, such as collecting Blood Samples, X-ray Examinations;
Services relating to Artificial Insemination;
Pharmacy related Advice;
Breeding of Animals;
Services concerning the growing and planting of plants, such as gardening;
Services concerning floral art, such as floral compositions and garden design
Types of goods that do not come under Trademark Class 44
Vermin Exterminating, other than for Horticulture, Forestry, and Agriculture under Trademark Class 37;
Installation and Repair of Irrigation Systems under Trademark Class 37;
Ambulance Transport Services under Trademark Class 39;
Animal Slaughtering Services under Trademark Class 40;
Taxidermy under Trademark Class 40;
Timber Processing Services under Trademark Class 40;
Animal Training Services under Trademark Class 41;
Health Clubs for Physical Exercise under Trademark Class 41;
Scientific Research Services for Medical Purposes under Trademark Class 42;
Boarding for Animals under Trademark Class 43;
Retirement Homes under Trademark Class 43;
A complete listing of all the goods in Class 44
aerial and surface spreading of fertilizers and other agricultural chemicals
alternative medicine services
animal breeding
animal grooming
aquaculture services
aromatherapy services
artificial insemination services
beauty salons
blood bank services
chiropractics
convalescent homes / rest homes
dentistry
depilatory waxing
farming equipment rental
in vitro fertilization services
flower arranging
gardening
hair implantation
hairdressing salons
health care
health spa services
health centres / health centers
health counselling / health counseling
horticulture
hospices
hospitals
landscape gardening
landscape design
lawn care
manicuring
massage
medical clinic services
medical assistance
medical equipment rental
medical advice for individuals with disabilities
midwife services
nursing homes
nursing, medical
opticians' services
orthodontic services
pet grooming
pharmacists' services to make up prescriptions
pharmacy advice
physiotherapy / physical therapy
plant nurseries
plastic surgery
services of a psychologist
public baths for hygiene purposes
rehabilitation for substance abuse patients
sanatoriums
rental of sanitation facilities
sauna services
solarium services
speech therapy services
tattooing
telemedicine services
therapy services
tree surgery
tree planting for carbon offsetting purposes
Turkish baths
vermin exterminating for agriculture, horticulture and forestry
veterinary assistance
visagists' services
weed killing
wreath making
Related Classes 
Legal & Security Services: Trademark Class 45;
Hotel & Restaurant Related Services: Trademark Class 43;
Scientific & Technological Services: Trademark Class 42;
Education & Entertainment Services: Trademark Class 41;
Chemical Treatment of Material Services: Trademark Class 40;
Shipping & Travel Services: Trademark Class 39;
Telecommunications Services: Trademark Class 38;
Construction & Repair Services: Trademark Class 37;
Insurance & Finance Services: Trademark Class 36;
Advertising & Business Services: Trademark Class 35;
You must indicate the correct class at the time you are registering a trademark. If you list the incorrect class, you must start the application process over.
Why to appoint Trademark Agent in UAE?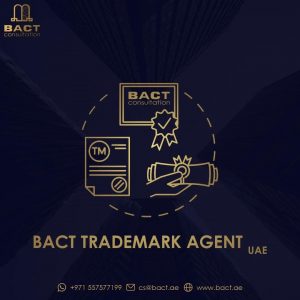 Speak to one of our experienced trademark attorneys to get started with your application today.
We recommend allowing an experienced attorney to manage the paperwork and deadlines when registering a trademark.
Registering a trademark in the UAE requires extensive knowledge of the Trademark laws in the UAE and knowledge of the Nice classification List to select the right trademark class under which trademark falls to satisfy and protect trademark applicant needs.
Trademark applicants should be engaged in application procedures established by the UAE Ministry of Economy to register the trademark successfully and to deal with all documents related to trademark registration and notifications to competent authorities.
Furthermore, in addition to detailed knowledge of the law, the applicant needs to know Arabic because when filling initial trademark applications, the form must be completed in English and Arabic, also the brand logo and trademark meaning should be approached bilingually. Properly filling application is time and cost-effective condition to be followed by the applicant.
Appointing the trademark agent in UAE has other benefits for not only helping businesses to register their trademarks in the UAE but also advising businesses on how to protect brands from their competitors and counterfeit products in the UAE market.
The role of trademark agents in registering the trademarks is necessary as in the UAE is mandatory for foreign businesses to appoint a trademark agent. perhaps one of the most important items in the protection of his brand that the applicant cannot do alone because he is not sufficiently informed and thus risks missing the complaint process against a third party.
Our trademark consultant will help you search for and classify the goods and/or services you need to apply to register your Trademark.
To appoint trademark agent in UAE visit bact.ae
BACT is the top-class Dubai based Trademark Agent and Business Setup Consultant in UAE with strong business networks in all GCC countries and Europe.
A modern business environment, quick, high-speed, online professional services create perfect business clime to meet every aspect of our service requirements. Our team counts talented professionals across companies' main business lines namely Trademarking, Copyright, Anti-Counterfeiting, Company Formation, Business Consultation, Agreements, Education and Training advancing our presence locally and internationally in the last 10 years.
To appoint trademark agent in UAE visit Trademark registration or Trademark protection in UAE, visit bact.ae
We offer trademark services listed below
✔Trademark Search
✔Trademark Monitoring
✔Trademark Registration
✔Trademark International Registration
✔Trademark Renewal
✔Trademark Cancellation
✔Trademark Mortgage
✔Trademark Modification
✔Trademark Agent Change
✔Trademark Ownership Transition
✔Trademark Ownership Modification
✔Trademark  Logo Modification
✔Trademark Products Modification
✔Trademark Objection & Grievance
✔Trademark Document Services
To appoint BACT as trademark agent in UAE visit bact.ae
Our Contacts
Phone+97144470880
Fax: +97144470881
Mob: +971557577199
Email: cs@bact.ae
Web:  bact.ae