COMPANY OVERVIEW
Providing Best Business Solution For
Growing Your Business

We Have More Than 10+ Years Practical Experience
BACT is the top-class Dubai based Trademark Agent and Business Setup Consultant in UAE with strong business networks in all GCC countries and Europe. We are proud that we assisted business investors to start their business in UAE effectively operating in UAE business market and we successfully registered a huge numbers of Companies and Trademarks in UAE and worldwide. Established in 2012, today we reached top leading position in UAE market as modern and quality branded Business Setup and Trademark agent fully operating with international standards. BACT headquarter is in Dubai, UAE with an representative branch in London , United Kingdom. We choose UAE as our base as considered a leading modern jurisdiction, providing on-shore, off-shore and free zone company solutions. A modern business environment, quick, high-speed, online professional services creates perfect business clime to meet every aspects of our service requirements. Our team of 48 talented professionals across companies main business lines namely Trademarking, Copyright, Anti-Counterfeiting, Company Formation, Business Consultation, Agreements, Education and Training advancing our presence locally and internationally in the last 10 years.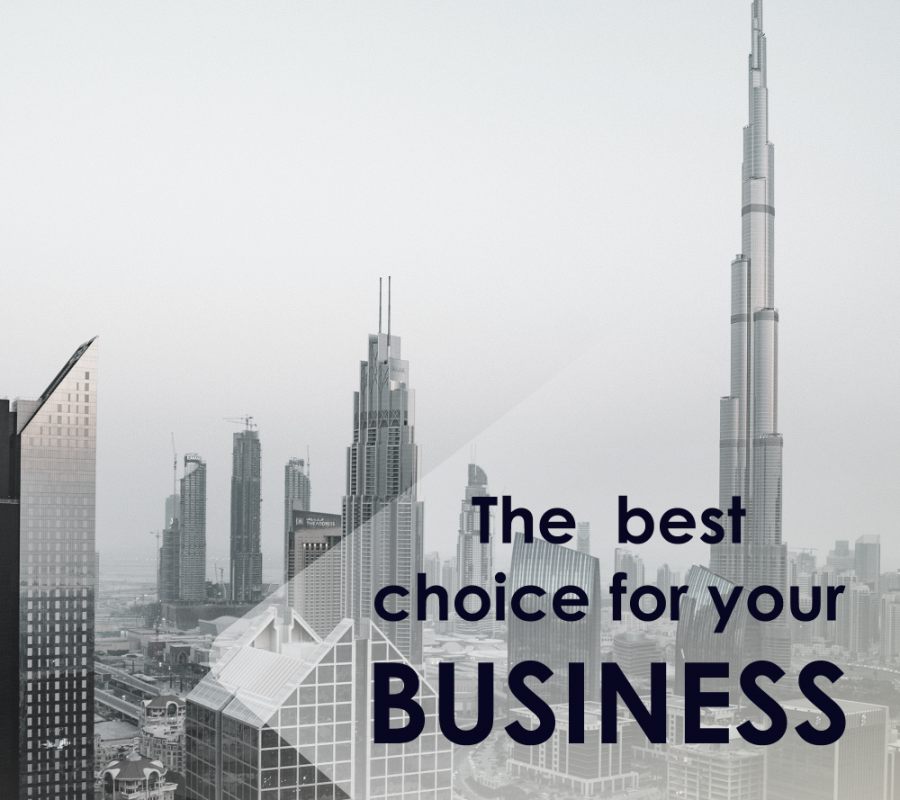 OUR EXPERTISE
Our Core Values That Make
Us Professional

We are registered Agent for Trademark in UAE specialized in Trademark registration and protection. Our expertise covers assisting throughout the Trademark process of registration and protection, managing responding to office actions and notes, managing modules of oppositions, cancellation actions, litigation and other dispute matters referring to the trademarks usage, managing negotiation and objection to opposition and any third party, anti-counterfeiting.
Business Setup consultant for Company formation in UAE and Registered Agent in RAK ICC and Hamriyah Free Zone and all major Free Zones. Our service portfolio covers formation of all types of companies: International Business Company, LLC, Free Zone Company. As business consultant we will plan, research and structure client business idea to meet best results and customize business market priority. We continually develop our suite of services to meet the needs of our customers. Being the leader in Setup International Business Company we provide outstanding services that deliver premium quality to our customers whilst always upholding the highest standards of compliance and regulations. We provide incorporation of Company Limited by Shares, Company Limited by Shares, Restricted Purpose Company, Intellectual Property Holding Company, Segregated Portfolio Company, Holding Company, Transfer of Domicile, Unlimited Company and Foundation.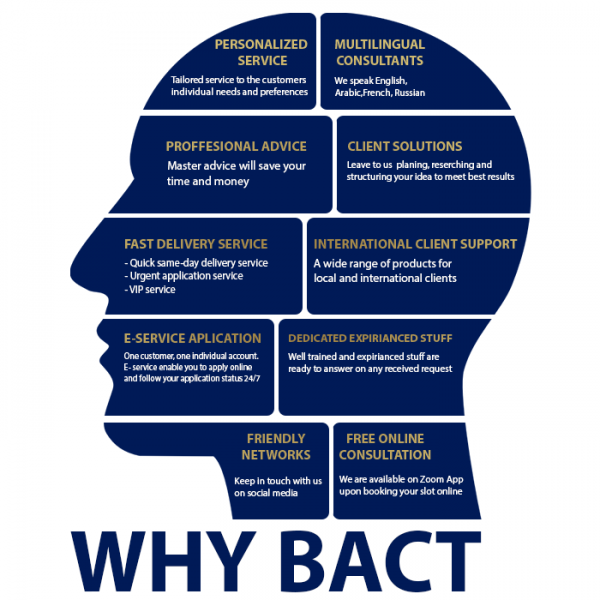 Our Mission
To be the First Business Choice for our customers by providing them with high-quality, cost-effective and fast delivery online services while continuously upgrading and following international business standards, requirements and rules.

Our Vision
To create value in every client relationship trough Business Advanced Consultation Technics
BACT TEAM
Meet With Our Professionals


CEO
Arbitrator in Ras al Khaimah
---

Omar Khan
Medical Consultant

I am Human Resource Manager
---


FOLLOW US ON SOCIAL MEDIA

We are constantly posting on our social media about Trademark, Copyright, Anti-Counterfeiting, Company Formation, Business Consultation, Agreements, Education and Training and marketing so that you can finally grow your business. We are looking forward to seeing you join on our channels – Tap follow and drop a comment say hi!