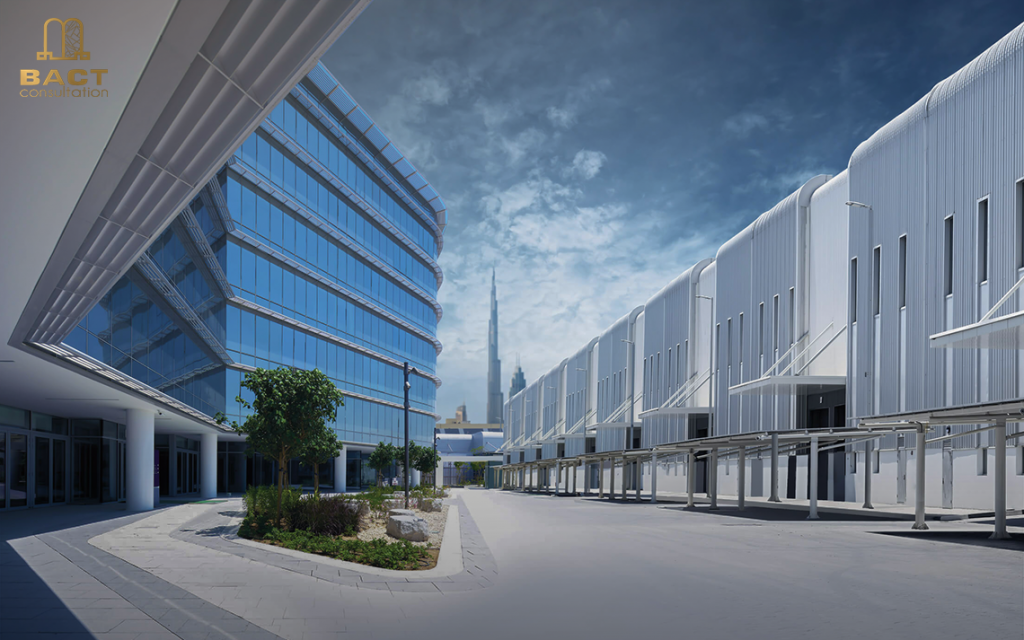 "Built to deliver at speed"
At a cost of $1 billion, Dubai will be the region's destination for all e-commerce activities, Dubai seeks to shape its digital economy, through "Dubai CommerCity", which can be considered a comprehensive destination for e-commerce companies.
The location was carefully selected to achieve speedy delivery. It is close to Dubai Airport with promises to deliver to customers within 45 minutes anywhere within Dubai, and on the same day for the northern emirates such as Abu Dhabi. the project is being built on an area of ​​more than 2 million square feet. It aspires to give a new look to reach the Gulf Cooperation Council countries, achieving a guarantee of reaching 5 billion consumers within a three-hour journey. In addition to reaching any consumer within the same day. It satisfies the ambition of international participants in e-commerce to enter the competition by transferring their products to the market at the maximum speed.
Due to the expected excessive growth in the e-commerce sector, the idea of ​​​​the projects was developed several years ago, and construction work began at the beginning of 2019.
The project consists of a set of several groups
– 82,000 m2 of leasable office space.
– 42500 m2 of rentable electronic implementation centers.
– 2000 m2 rentable consisting of retail spaces, a dining hall and a hall for multiple events
-Works will be completed 2028. It is E-fulfilment centers.
The nature of work in it: the product enters through one door and heads out through another door, during which it is placed away, picked up, packaged, and then sent.
The purpose is not storage, but places to work. Not only is it a place to negotiate rent, the free zone also provides companies with access to technology that can help them focus on their core area of ​​selling the product online.
– This free zone suggested to be known as the Additional Free Zone because it focuses on making the customer interested in the work only, as this zone takes care of all the required services and secures their presence in one place. It attracts foreign investment, and encourages them to start business in Dubai.