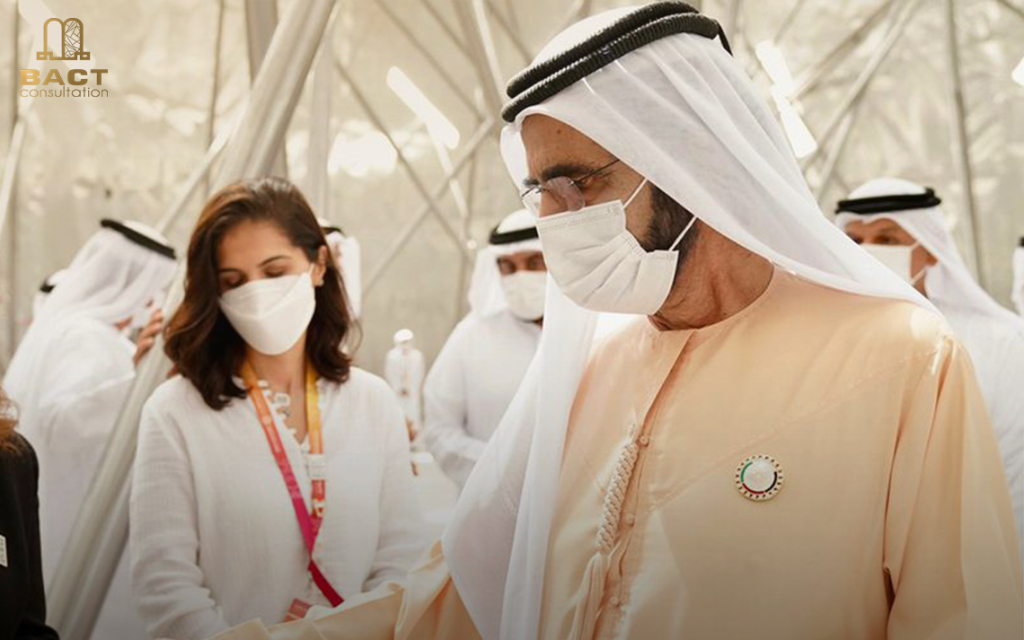 "You are home, and our development experience is at your service".
His Highness Sheikh Mohammed bin Rashid Al Maktoum, Vice-President and Prime Minister of the UAE, and Ruler of Dubai, has welcomed the representatives of 192 countries participating on September 30, 2021 in the Expo 2020 Dubai to the land of tolerance and possibilities.
"Once again, the UAE people have demonstrated their unique ability to excel in every task when serving humanity. We have proven to the world the UAE is a fruitful tree that can welcome everyone who dreams of a better future for this planet."
Starting from that night that shortened distances, united nations and cultures, and established the position of the Emirates and Dubai. These were some of the words of welcome that His Highness greeted and welcomed the guests from all over the world. Announcing the opening of Expo 2020 in Dubai.
His Highness' visits to the pavilions of a number of countries through the days after the exhibition. On the first day, November 1, he was briefed on the UAE pavilion and its distinctive cultural content. He toured the American and Chinese pavilion in the event Bringing the Far Earth Below, where culture converges on the land of Dubai. The visit included the Kazakhstan pavilion.
The second day's visits included the Gulf Cooperation Council countries in addition to a number of countries, where he visited the Saudi pavilion, which is the second largest pavilion in the exhibition. The visit included the Omani and Qatari pavilions, and the Bahraini and Kuwaiti pavilions. In addition to the French pavilion.
On the third day of the exhibition, the tour included a visit to the pavilion of Russia and Uganda, and His Highness received Rwandan President Paul Cavani, in order to consolidate the bilateral relations between the two countries.
Yesterday, a group of foreign ambassadors met on the exhibition grounds, to present their credentials in the country. And in confirmation of the idea that the Expo today is the home of the nation and the home of the world. It is a place to consolidate relations between friends, allies and people.
"The UAE will be a witness to the birth of a new world, with the meeting of the most important pioneering countries in various fields of development on its land, united by one goal, which is to create the future "