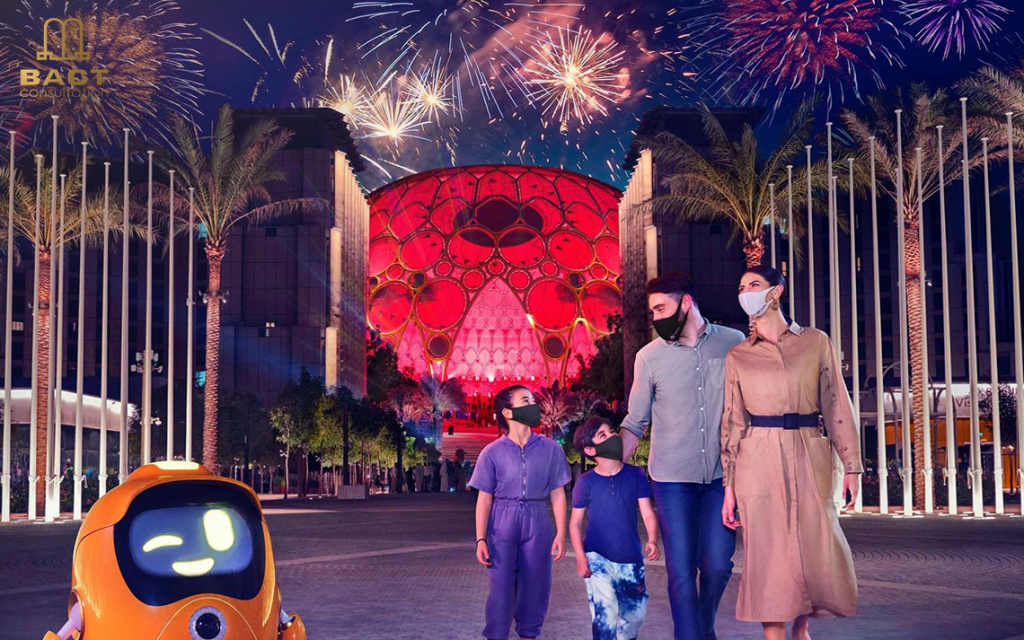 1 October 2021 – 31 March 2022
'Connecting Minds and Creating the Future'
For 170 years, World Expos have provided a platform to show the most important innovations from all the world. Expo 2020 will continue this tradition with the unveiling of the latest technologies from around the world. Unique architecture, culture and inspiring innovations from 192 participating nations.
Expo 2020 considers The First World Expo to be held in the Middle East, Africa, and South Asia, and the largest event in the history of the World Expo in terms of its coverage 4.38 Km.
Expo 2020 coincides with the fortieth anniversary of the establishment of the Cooperation Council and the fiftieth anniversary of the United Arab Emirates.
86 building for the basic sections. More than 80% of the buildings will remain as part of the urban heritage of the Expo.
For the first time in World Expo history, every participating country have its own section. Every country will show its unique exhibits.
Expo 2020 consists of many districts:
Sustainability District:
The general site of the exhibition features electric trees, water fountains and streams surrounding the walkways. Explore the reefs that groupers call home. Watch cultural shows, music performances, dance and theatre in a large outdoor area.
Mobility District:
Mobility District makes connections to push the world forward, cutting-edge mobility technologies can be seen in an autonomous vehicle. The last details of space exploration can be noticed, besides the innovative track which rush underground and upper the ground.
Opportunity District:
In the land of opportunity all the dreamers from the world meet to build the future, interact and exchange ideas, meet and be inspired by the social innovators, and discover something new. activities specifically designed to empower youth.
Program for People and Planet:
The Program for People and Planet is a platform designed for the free and open exchange of new ideas and innovations.
Dubai Expo after 6 month:
District Expo 2020 The department will be modified to form a business ecosystem centered on innovation with the help of global minds, technology and digital innovation to support industries
80% of the Expo's build environment will be modified into mixed community that will continue to attract businesses and people to work, live, visit and enjoy.