Can I ask for legalization of an attestation?
You can, indeed. The same costs as for the legalization of extracts will apply.
Can I get one attestation for several international registrations?
Per international registration, a single request is necessary.
Can I receive the attestation in PDF format?
Yes! Except for those that need to be legalized, we deliver all certified papers in PDF format. On request, paper copies are available.
I've updated my postal address since WIPO issued my certificate of registration. If I order a copy of the certificate, will it show the new address?
The modification in address will not be reflected in the duplicate, which is an identical copy of the official certificate of registration. We advise ordering an attestation in its place.
Can I receive a copy of a certificate in a different language?
No, the language of your certificate will match that of your registration. Both the owner and the representative are not me.
Can I order a certified copy?
A certified copy will not be available for ordering, but you can get a thorough certified extract that contains copies of all certificates.
As a new holder, can I get a copy of a certificate of registration issued in 1929?
As the new holder, you can get the certificate of registration of your mark by ordering a detailed certified extract.
I have an old copy of a detailed certified extract. Is it still valid?
To be certain that any recent modifications (changes in ownership, subsequent designations, or additional choices) are included, it would be prudent to order a new thorough certified extract.
Does a detailed certified extract include the certificate of registration and renewal?
Yes, indeed they are always included
Can I request a detailed certified extractor just one designated Contracting Party?
No. You will get an analysis for each chosen Contracting Party.
Can you translate a simple extract into any UN official language?
No, it is not currently feasible. However, you can get a straightforward extract in any of the following languages: English, Arabic, Chinese, Spanish, Russian, French. Notifications are provided in the regional or national IP office's official language.
I am only interested in receiving this information for one designated Contracting Party. Is there a cheaper document that I can order?
You can, in fact, request a guide to verify the existence of protection in a certain selected Contracting Party.
Why do you need a Trademark Agent when applying for an International trademark from UAE?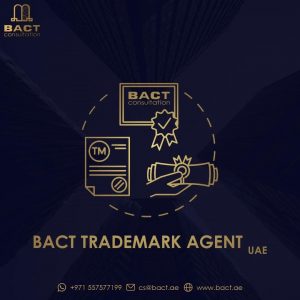 Deal with our highly experienced consultants and attorneys to cover and manage all of your required paperwork and put you on the right path.
Protect your International Brand with WIPO through Our services that enables holders registered in the Ministry of Economy UAE to apply electronically and request the registration of an international trademark with WIPO by Madrid Protocol System. Once a single request and payment of a single set of fees, you can obtain our services from registration to protection in more than 125 States.
We manage all of your business protection brand services required (Business Identity Protection, Brand protection from using, Reputation Protection in The Market)
We offer trademark services listed below
√ Trademark Search
√ Trademark Monitoring
√ Trademark Registration
√ Trademark International Registration
√ Trademark Renewal
√ Trademark Cancellation
√ Trademark Mortgage
√ Trademark Modification
√ Trademark Agent Change
√ Trademark Ownership Transition
√ Trademark Ownership Modification
√ Trademark Logo Modification
√ Trademark Products Modification
√ Trademark Objection & Grievance
√ Trademark Document Services
For more information about international trademark services please visit  bact.ae
Our Contact
Phone+97144470880
Fax: +97144470881
Mob: +971557577199
Email: cs@bact.ae
Web: www.bact.ae