Trademark Class 36 consists of services rendered in financial as well as monetary affairs and services related to insurance contracts of all kinds.
For Trademark registration or Trademark protection in UAE, visit bact.ae
Types of goods come under Trademark Class 36 
Insurance Services;
Real Estate Services;
Pawn Brokerage;
Provision regarding the Prepaid Cards and Tokens;
Safe Deposit Services;
Financial Services;
Monetary Services;
Banking Services;
Fundraising and Financial Sponsorships;
Valuation Services;
And Hire, Rental, and Leasing services in connection with the aforesaid services included in the class; and
Advice, Information, and Consultancy services for the aforesaid services included in the class;
A complete listing of all the goods in Class 36 
accident insurance underwriting
accommodation bureaux [apartments]
actuarial services
antique appraisal
apartment house management
rental of apartments
art appraisal
banking
brokerage*
brokerage of carbon credits
business liquidation services, financial
capital investment
charitable fund raising
check [cheque] verification
clearing, financial / clearing-houses, financial
credit bureaux
credit card services
issuance of credit cards
customs brokerage
debit card services
debt collection agencies
debt advisory services
deposits of valuables
electronic funds transfer
exchanging money
factoring
arranging finance for construction projects
financial evaluation [insurance, banking, real estate]
financial management
financial analysis
financial consultancy
financial information
financial sponsorship
financial evaluation of standing timber / financial valuation of standing timber
financial evaluation of wool / financial valuation of wool
providing financial information via a web site
financial management of reimbursement payments for others
financing services
fire insurance underwriting
fiscal assessments / fiscal valuations
health insurance underwriting
hire-purchase financing / lease-purchase financing
instalment loans
insurance brokerage
insurance underwriting
insurance consultancy
insurance information
investment of funds
jewellery [jewelry (Am.)] appraisal / jewellery appraisal / jewelry appraisal
leasing of real estate
leasing of farms
lending against security
life insurance underwriting
loans [financing]
marine insurance underwriting
mortgage banking
mutual funds
numismatic appraisal
rental of offices [real estate]
online banking
organization of collections
pawnbrokerage
provident fund services
real estate agencies
real estate brokerage
real estate appraisal
real estate management
rent collection
repair costs evaluation [financial appraisal]
retirement payment services
safe deposit services
savings bank services
securities brokerage
stamp appraisal
stock exchange quotations
stock brokerage services
stocks and bonds brokerage
surety services / bail-bonding / guarantees
issuance of tokens of value
issuance of travellers' cheques / issuance of travelers' checks
trusteeship / fiduciary
Related Classes
Advertising & Business Services under Trademark Class 35;
Construction & Repair services under Trademark Class 37;
Telecommunications services under Trademark Class 38;
Shipping & Travel services under Trademark Class 39;
Material Treatment services under Trademark Class 40;
Education & Entertainment services under Trademark Class 41;
Science & Technology services under Trademark Class 42;
Food concerning services under Trademark Class 43;
Medical & Veterinary services under Trademark Class 44;
Legal & Security services under Trademark Class 45;
You must indicate the correct class at the time you are registering a trademark. If you list the incorrect class, you must start the application process over.
Why to appoint Trademark Agent in UAE?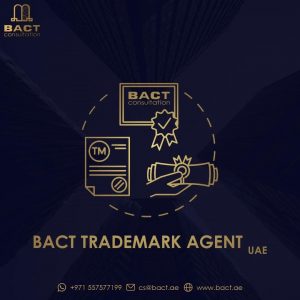 Speak to one of our experienced trademark attorneys to get started with your application today.
We recommend allowing an experienced attorney to manage the paperwork and deadlines when registering a trademark.
Registering a trademark in the UAE requires extensive knowledge of the Trademark laws in the UAE and knowledge of the Nice classification List to select the right trademark class under which trademark falls to satisfy and protect trademark applicant needs.
Trademark applicants should be engaged in application procedures established by the UAE Ministry of Economy to register the trademark successfully and to deal with all documents related to trademark registration and notifications to competent authorities.
Furthermore, in addition to detailed knowledge of the law, the applicant needs to know Arabic because when filling initial trademark applications, the form must be completed in English and Arabic, also the brand logo and trademark meaning should be approached bilingually. Properly filling application is time and cost-effective condition to be followed by the applicant.
Appointing the trademark agent in UAE has other benefits for not only helping businesses to register their trademarks in the UAE but also advising businesses on how to protect brands from their competitors and counterfeit products in the UAE market.
The role of trademark agents in registering the trademarks is necessary as in the UAE is mandatory for foreign businesses to appoint a trademark agent. perhaps one of the most important items in the protection of his brand that the applicant cannot do alone because he is not sufficiently informed and thus risks missing the complaint process against a third party.
Our trademark consultant will help you search for and classify the goods and/or services you need to apply to register your Trademark.
To appoint trademark agent in UAE visit bact.ae
BACT is the top-class Dubai based Trademark Agent and Business Setup Consultant in UAE with strong business networks in all GCC countries and Europe.
A modern business environment, quick, high-speed, online professional services create perfect business clime to meet every aspect of our service requirements. Our team counts talented professionals across companies' main business lines namely Trademarking, Copyright, Anti-Counterfeiting, Company Formation, Business Consultation, Agreements, Education and Training advancing our presence locally and internationally in the last 10 years.
We offer trademark services listed below
✔Trademark Search
✔Trademark Monitoring
✔Trademark Registration
✔Trademark International Registration
✔Trademark Renewal
✔Trademark Cancellation
✔Trademark Mortgage
✔Trademark Modification
✔Trademark Agent Change
✔Trademark Ownership Transition
✔Trademark Ownership Modification
✔Trademark  Logo Modification
✔Trademark Products Modification
✔Trademark Objection & Grievance
✔Trademark Document Services
To To appoint BACT as trademark agent in UAE visit bact.ae
Our Contacts
Phone+97144470880
Fax: +97144470881
Mob: +971557577199
Email: [email protected]
Web: bact.ae