WIPO assists  worldwide companies, from large businesses to small and medium-sized businesses (SMEs), by offering top-notch protection IP services  in addition to protecting intellectual property for businesses under WIPO Intellectual Property as well as WIPO search patent to help safeguard corporate investments in innovation.
WIPO International allowed you to use the Madrid Union System of trademark registration if you are associated to a membership of it personally or professionally. This means that you shall be a citizen as well to get your primary residence in, or get a commercial business or industrial among of  128 countries that covered by the Madrid System's 112
Today, the WIPO member states approved the holding of diplomatic conferences for suggested international agreements: one concerning the protection of designs to facilitate cross-border trade and the other concerning intellectual property (IP), traditional knowledge related with genetic resources and genetic resources.
Diplomatic Conference
The customary procedure for signing or amending treaties has been to organize a diplomatic conference of plenipotentiaries that has been called especially for that purpose. Multilateral treaties are negotiated, adopted, or revised during diplomatic Conference.
The WIPO International General Assembly voted to advance to diplomatic IP conferences or specific negotiating rounds where agreements may be concluded no later than 2024 for each of the draught agreements after years of negotiations on both subjects.
WIPO, although there would still be large gaps to be filled on essential issues in any future treaty, WIPO Director said "decision a breakthrough and promised the Secretariat's cooperation in assisting negotiators in navigating the crucial next steps for WIPO search".
Today is a victory for multilateralism, as we work as a community to improve the lives of people everywhere. We know that there are differences of opinion and there will be divergences; but, this is simply the start of an entirely new set of discussions in IP conferences about a various of WIPO search but as this is a crucial step, I promise you the full support of myself and my Secretariat colleagues as you continue on your way.
In conclusion, these proposed treaties are not just pieces of paper; they could actually have an influence on people all over the world, he continued. We must give this our full attention
After gaveling the agreed agenda item to applause from delegates, Chair of the WIPO General Assembly, the Permanent Mission of the Republic of Moldova to the United Nations Office and other international organizations in Geneva, said: "Some difficult decisions were made today and member states showed great understanding and respect for each other's positions. As Chair of the WIPO General Assembly, I was proud to see WIPO member states come together to take their negotiations towards a final resolution."
In fact, the Sixty-Third Series of Meetings of the Assemblies of the WIPO Member States of WIPO, held July 14–22, 2022, attracted 900 delegates from WIPO's 193 Member States, the highest number of participants for a WIPO Assemblies meeting since the start of the COVID-19 pandemic in 2020.
To appoint trademark agent in UAE visit Trademark registration or Trademark protection in UAE, visit bact.ae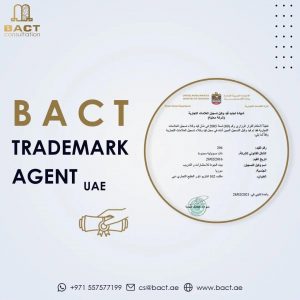 Who's US
BACT for Trademark and legal Consultant in UAE. BACT is one the top-class international trademark registration agent under WIPO System in UAE. We manage all of your business protection brand services required (Business Identity Protection, Brand protection from using, Reputation Protection in The Market).
To see our WIPO services and be one from our family members. For more information for our WIPO registration visit here
We offer trademark services listed below
√ Trademark Search
√ Trademark Monitoring
√ Trademark Registration
√ Trademark International Registration
√ Trademark Renewal
√ Trademark Cancellation
√ Trademark Mortgage
√ Trademark Modification
√ Trademark Agent Change
√ Trademark Ownership Transition
√ Trademark Ownership Modification
√ Trademark Logo Modification
√ Trademark Products Modification
√ Trademark Objection & Grievance
√ Trademark Document Services
To appoint trademark agent in UAE visit Trademark registration or Trademark protection in UAE, visit our website bact.ae