Trademark class 41 includes mainly services related to education, providing training, entertainment, sporting and cultural activities. It also covers services provided by institutions in the development of the mental faculties of persons or animals.
For Trademark registration or Trademark protection in UAE, visit bact.ae
Types of goods come under Trademark Class 41
Services comprising of all the forms of education and training of persons and animals;
Services that have the basic aim to entertain and delight people;
Exhibition of the works of visual art or literature to the general public for the cultural or educational purposes
A complete listing of all the goods in Class 41
academies [education]
amusement parks
providing amusement arcade services
animal training
rental of audio equipment
arranging of beauty contests
boarding schools
booking of seats for shows
calligraphy services
providing casino facilities [gambling]
rental of cine-films / rental of motion pictures
cinema presentations / movie theatre presentations
circuses
club services [entertainment or education]
coaching [training]
arranging and conducting of colloquiums
arranging and conducting of concerts
arranging and conducting of conferences
arranging and conducting of congresses
correspondence courses
disc jockey services
discotheque services
dubbing
education information
educational examination
electronic desktop publishing
entertainer services
entertainment / amusements
entertainment information
film production, other than advertising films
conducting fitness classes
gambling
game services provided on-line from a computer network
games equipment rental
providing golf facilities
gymnastic instruction
health club services [health and fitness training]
holiday camp services [entertainment]
providing karaoke services
language interpreter services
layout services, other than for advertising purposes
lending libraries
rental of lighting apparatus for theatrical sets or television studios
providing on-line electronic publications, not downloadable
providing on-line music, not downloadable
providing on-line videos, not downloadable
microfilming
mobile library services / bookmobile services
modelling for artists
rental of movie projectors and accessories
movie studios
providing museum facilities [presentation, exhibitions]
music composition services
production of music
music-halls
news reporters services
night clubs
nursery schools
operating lotteries
orchestra services
organization of competitions [education or entertainment]
organization of exhibitions for cultural or educational purposes
organization of sports competitions
organization of balls
organization of shows [impresario services]
organization of fashion shows for entertainment purposes
party planning [entertainment]
personal trainer services [fitness training]
photographic reporting
photography
physical education
practical training [demonstration]
presentation of live performances
publication of texts, other than publicity texts
publication of books
publication of electronic books and journals on-line
radio entertainment
rental of radio and television sets
production of radio and television programmes
recording studio services
providing recreation facilities
recreation information
religious education
services of schools [education]
scriptwriting services
arranging and conducting of seminars
rental of show scenery
production of shows
sign language interpretation
rental of skin diving equipment
rental of sound recordings
sport camp services
providing sports facilities
rental of sports equipment, except vehicles
rental of sports grounds
rental of stadium facilities
rental of stage scenery
subtitling
arranging and conducting of symposiums
teaching / educational services / instruction services
television entertainment
rental of tennis courts
theatre productions
ticket agency services [entertainment]
timing of sports events
toy rental
translation
tutoring
rental of video cassette recorders
rental of video cameras / rental of camcorders
videotape editing
rental of videotapes
videotaping
vocational guidance [education or training advice]
vocational retraining
arranging and conducting of workshops [training]
writing of texts, other than publicity texts
zoological garden services
Related Classes 
Trademark Class 45: Legal and security services;
Trademark Class 44: Medical and Veterinary Services;
Trademark Class 43: Food concerning Services;
Trademark Class 42: Science and Technology Services;
Trademark Class 40: Chemical Treatment of Material Services;
Trademark Class 39: Shipping and Travel Services;
Trademark Class 38: Telecommunications Services;
Trademark Class 37: Construction and Repair Services;
Trademark Class 36: Insurance and Finance Services;
Trademark Class 35: Advertising and Business Services;
You must indicate the correct class at the time you are registering a trademark. If you list the incorrect class, you must start the application process over.
Why to appoint Trademark Agent in UAE?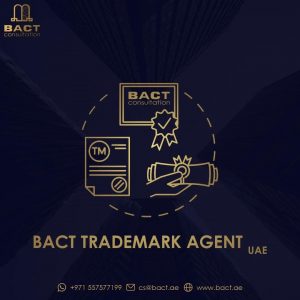 Speak to one of our experienced trademark attorneys to get started with your application today.
We recommend allowing an experienced attorney to manage the paperwork and deadlines when registering a trademark.
Registering a trademark in the UAE requires extensive knowledge of the Trademark laws in the UAE and knowledge of the Nice classification List to select the right trademark class under which trademark falls to satisfy and protect trademark applicant needs.
Trademark applicants should be engaged in application procedures established by the UAE Ministry of Economy to register the trademark successfully and to deal with all documents related to trademark registration and notifications to competent authorities.
Furthermore, in addition to detailed knowledge of the law, the applicant needs to know Arabic because when filling initial trademark applications, the form must be completed in English and Arabic, also the brand logo and trademark meaning should be approached bilingually. Properly filling application is time and cost-effective condition to be followed by the applicant.
Appointing the trademark agent in UAE has other benefits for not only helping businesses to register their trademarks in the UAE but also advising businesses on how to protect brands from their competitors and counterfeit products in the UAE market.
The role of trademark agents in registering the trademarks is necessary as in the UAE is mandatory for foreign businesses to appoint a trademark agent. perhaps one of the most important items in the protection of his brand that the applicant cannot do alone because he is not sufficiently informed and thus risks missing the complaint process against a third party.
Our trademark consultant will help you search for and classify the goods and/or services you need to apply to register your Trademark.
To appoint trademark agent in UAE visit bact.ae
BACT is the top-class Dubai based Trademark Agent and Business Setup Consultant in UAE with strong business networks in all GCC countries and Europe.
A modern business environment, quick, high-speed, online professional services create perfect business clime to meet every aspect of our service requirements. Our team counts talented professionals across companies' main business lines namely Trademarking, Copyright, Anti-Counterfeiting, Company Formation, Business Consultation, Agreements, Education and Training advancing our presence locally and internationally in the last 10 years.
To appoint trademark agent in UAE visit Trademark registration or Trademark protection in UAE, visit bact.ae
We offer trademark services listed below
✔Trademark Search
✔Trademark Monitoring
✔Trademark Registration
✔Trademark International Registration
✔Trademark Renewal
✔Trademark Cancellation
✔Trademark Mortgage
✔Trademark Modification
✔Trademark Agent Change
✔Trademark Ownership Transition
✔Trademark Ownership Modification
✔Trademark  Logo Modification
✔Trademark Products Modification
✔Trademark Objection & Grievance
✔Trademark Document Services
To appoint BACT as trademark agent in UAE visit bact.ae
Our Contacts
Phone+97144470880
Fax: +97144470881
Mob: +971557577199
Email: cs@bact.ae
Web:  bact.ae