Trademark class 40 consists of services related to mechanical or chemical processing, production of inorganic & organic substances and manufacturing services.
For Trademark registration or Trademark protection in UAE, visit bact.ae
Types of goods come under Trademark Class 40 
Services concerning the transformation of an object or material and any procedure involving a change in its essential characteristics;
Services relating to the material treatment of any substance during the time of production;
Custom manufacturing of goods;
Food and Beverage Treatment;
Energy Production Treatment;
Transformation of Materials;
Printing, Photographic and Cinematographic development;
Duplication of Audio & Video Recordings;
Air and Water Purification and Conditioning;
Slaughtering;
Types of goods that do not come under Trademark Class 40 
Repair Services;
Certain Customization Services
A complete listing of all the goods in Class 40
abrasion
air purification
air deodorising
air freshening
rental of air conditioning apparatus
applying finishes to textiles
blacksmithing
boilermaking
rental of boilers
bookbinding
burnishing by abrasion
cadmium plating
chromium plating
cloth edging
cloth cutting
cloth waterproofing / fabric waterproofing
cloth fireproofing / fabric fireproofing / textile fireproofing
cloth dyeing
cloth pre-shrinking
clothing alteration
colour separation services
crease-resistant treatment for clothing
cryopreservation services
custom fashioning of fur
custom tailoring
custom assembling of materials for others
decontamination of hazardous materials
services of a dental technician
destruction of waste and trash
dressmaking
dyeing services
electroplating
embroidery services
production of energy
fabric bleaching
flour milling
food smoking
food and drink preservation
framing of works of art
freezing of foods
fruit crushing
fulling of cloth
fur conditioning
fur mothproofing
fur glossing
fur satining
fur dyeing
galvanization
rental of generators
gilding
glass-blowing
gold plating
grinding
incineration of waste and trash
key cutting
knitting machine rental
laminating
laser scribing
leather staining
leather working
lithographic printing
magnetization
metal plating
metal treating
metal tempering
metal casting
millworking
nickel plating
offset printing
optical glass grinding
paper finishing
paper treating
pattern printing
permanent-press treatment of fabrics
photocomposing services
photographic film development
photographic printing
photogravure
planing [saw mill]
pottery firing / firing pottery
printing
processing of cinematographic films
processing of oil
quilting
recycling of waste and trash
refining services
saddlery working
sandblasting services
sawing [saw mill]
shoe staining
silkscreen printing
silver plating
skin dressing
slaughtering of animals
soldering
sorting of waste and recyclable material [transformation]
rental of space heating apparatus
stripping finishes
tanning
taxidermy
textile dyeing
textile treating / cloth treating
textile mothproofing
timber felling and processing
tin plating
material treatment information
upcycling [waste recycling]
vulcanization [material treatment]
warping [looms]
waste treatment [transformation]
water treating
welding services
window tinting treatment, being surface coating
woodworking
wool treating
Related Classes 
Trademark Class 45: Legal & security services;
Trademark Class 44: Medical & Veterinary Services;
Trademark Class 43: Food concerning Services;
Trademark Class 42: Science & Technology Services;
Trademark Class 41: Education & Entertainment Services;
Trademark Class 39: Shipping & Travel Services;
Trademark Class 38: Telecommunications Services;
Trademark Class 37: Construction and Repair Services;
Trademark Class 36: Insurance & Finance Services;
Trademark Class 35: Advertising & Business Services;
You must indicate the correct class at the time you are registering a trademark. If you list the incorrect class, you must start the application process over.
Why to appoint Trademark Agent in UAE?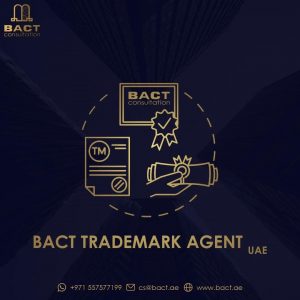 Speak to one of our experienced trademark attorneys to get started with your application today.
We recommend allowing an experienced attorney to manage the paperwork and deadlines when registering a trademark.
Registering a trademark in the UAE requires extensive knowledge of the Trademark laws in the UAE and knowledge of the Nice classification List to select the right trademark class under which trademark falls to satisfy and protect trademark applicant needs.
Trademark applicants should be engaged in application procedures established by the UAE Ministry of Economy to register the trademark successfully and to deal with all documents related to trademark registration and notifications to competent authorities.
Furthermore, in addition to detailed knowledge of the law, the applicant needs to know Arabic because when filling initial trademark applications, the form must be completed in English and Arabic, also the brand logo and trademark meaning should be approached bilingually. Properly filling application is time and cost-effective condition to be followed by the applicant.
Appointing the trademark agent in UAE has other benefits for not only helping businesses to register their trademarks in the UAE but also advising businesses on how to protect brands from their competitors and counterfeit products in the UAE market.
The role of trademark agents in registering the trademarks is necessary as in the UAE is mandatory for foreign businesses to appoint a trademark agent. perhaps one of the most important items in the protection of his brand that the applicant cannot do alone because he is not sufficiently informed and thus risks missing the complaint process against a third party.
Our trademark consultant will help you search for and classify the goods and/or services you need to apply to register your Trademark.
To appoint trademark agent in UAE visit bact.ae
BACT is the top-class Dubai based Trademark Agent and Business Setup Consultant in UAE with strong business networks in all GCC countries and Europe.
A modern business environment, quick, high-speed, online professional services create perfect business clime to meet every aspect of our service requirements. Our team counts talented professionals across companies' main business lines namely Trademarking, Copyright, Anti-Counterfeiting, Company Formation, Business Consultation, Agreements, Education and Training advancing our presence locally and internationally in the last 10 years.
We offer trademark services listed below
✔Trademark Search
✔Trademark Monitoring
✔Trademark Registration
✔Trademark International Registration
✔Trademark Renewal
✔Trademark Cancellation
✔Trademark Mortgage
✔Trademark Modification
✔Trademark Agent Change
✔Trademark Ownership Transition
✔Trademark Ownership Modification
✔Trademark  Logo Modification
✔Trademark Products Modification
✔Trademark Objection & Grievance
✔Trademark Document Services
For more information about international trademark services please visit  bact.ae
Our Contacts
Phone+97144470880
Fax: +97144470881
Mob: +971557577199
Email: cs@bact.ae
Web:  bact.ae